APTA National Championships
The American Platform Tennis Association sanctions national championships for every type of player. From the APTA Men's and Women's Nationals to Team Nationals, players can compete at all levels for a coveted title.
APTA Men's and Women's Nationals
The Men's and Women's National Championships are the culminating events of the season for the top players. Held at a different location every year, the draws are deep–there is nowhere to hide from the first round on. National Champion is THE title that the top players want to possess.
Additionally, during Nationals weekend, top players form teams that compete in The Baird Cup (men's) and The Fulton Cup (women's).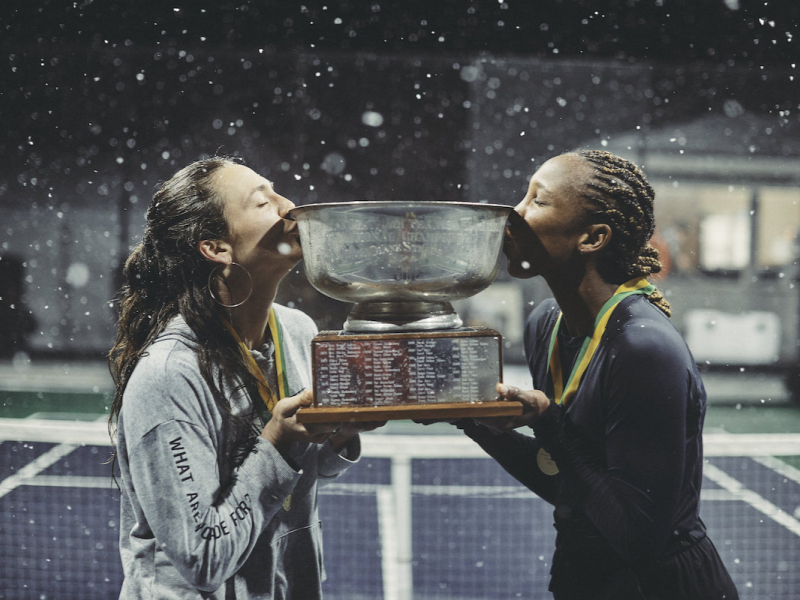 APTA PTI Nationals
There are over 15 men's and women's PTI National events held across the country each season. Every level of player can win their own National Championship. Check out our PTI National Champions.
Team Nationals
Men's and women's teams of 6 or more players compete nationally against other teams within their PTI levels. This is the largest tournament sanctioned by the APTA, with hosts Chicago and Summit (NJ) opening up their courts and throwing excellent parties for over 700 players at the two events.
APTA Masters Nationals
For players over 45, the Master National events are held to determine top players in many age groups.
Junior Nationals
The Juniors conclude their season with the Junior Nationals. Anyone can qualify in age groups from 10+Under to 18+Under. Check out our Juniors page and Junior Rankings for more details.
Mixed + Husband/Wife Nationals
Looking for special time with your spouse or with friends who like to compete? These mixed doubles events are open to all and welcome top players to club players.

We encourage all APTA members to compete in our national events. Find a National Championship today.


Follow the National Rankings and National Champions.